Muscle Stack 6 – Lean Muscle & Strength
Our best tasting protein coupled with the perfect combination for increased strength and lean muscle gain
Containing Protein Delicious, Tribulus (formerly Megamass Forte), Pure Creatine Monohydrate, and Shaker cup.
If you want to increase your lean muscle ratio, this pack is the perfect kick starter.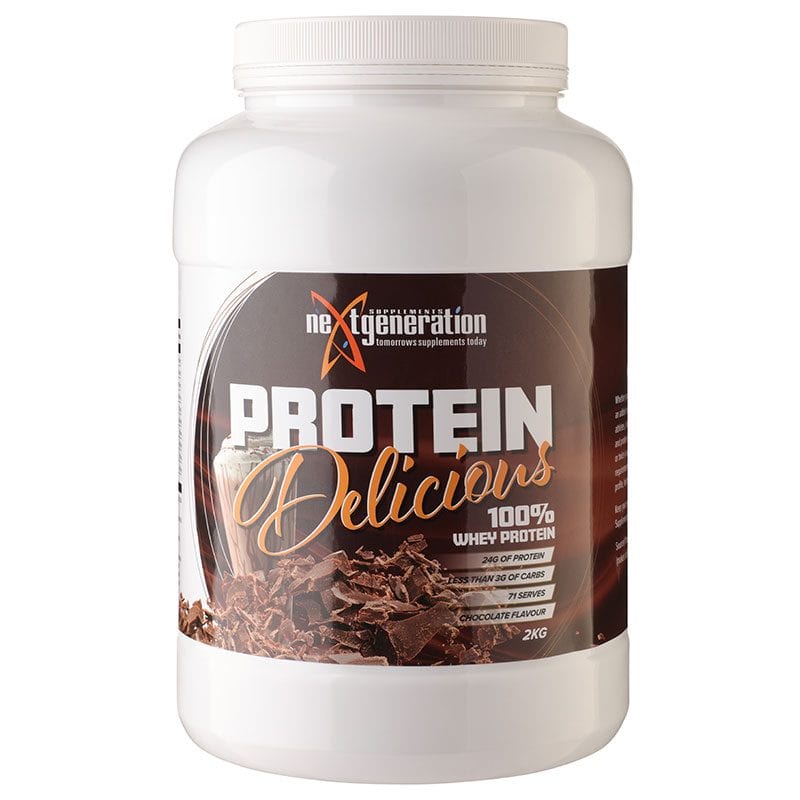 Containing 100% whey protein derived from grass fed cows. Whey protein that is hormone, anti-biotic and chemical free.
Protein delicious is ideal for anyone requiring a protein powder for recovery and lean tissue maintenance.
Eddy's Pro Tip
Best taken immediately after working out (within 1 hour) and on non- training days around the same time of day.
Protein delicious can be taken more than once a day if nutrition requirements for extra protein are called upon or if meals are missed/skipped.
There are many benefits associated with the use of RE-FUEL for both endurance and strength athletes, including individuals just wanting to increase their amino acid intake.
This unique formula is of unbeatable quality, taste and solubility, with added fluid replacement nutrients and fibre.
If you want mind blowing pumps with insane energy, focus and endurance then it's GAME ON.
This pre workout will get your blood pumping, veins popping and mind geared up for a crazy workout that will intensify as you move through your routine. With no come down or crash, GAME ON is banned substance free, guaranteed.
If it's a motivator, energy booster, focus intensifier and nothing short of an insane workout you're looking for, then it's GAME ON pre workout formula!
Creatine monohydrate is the most researched and common go to supplement for athletes and trainers of all types.
In essence creatine monohydrate is an ingredient naturally found in meats in particular red meats but also in fish and eggs.
The small amounts of creatine in food acts in an identical manner to supplementing with creatine, however supplementing with creatine allows for much greater quantities of creatine to enter your cells.
Recommended by medical practitioners, naturopaths and often used by athletes this product is one of the most underrated supplements available.
Larger requirements of glutamine supplementation is required for active individuals replenishing the glutamine in lean tissue that is consistently being broken down.
Up to 60% of lean tissue is made up of glutamic acid and derived from glutamine.
Simple to us and tasteless, refer to label instructions for dosage and usage